Fans will get the chance to become co-owners for as little as $100 when the new round launches on Wednesday, September 13th at 9 AM PT.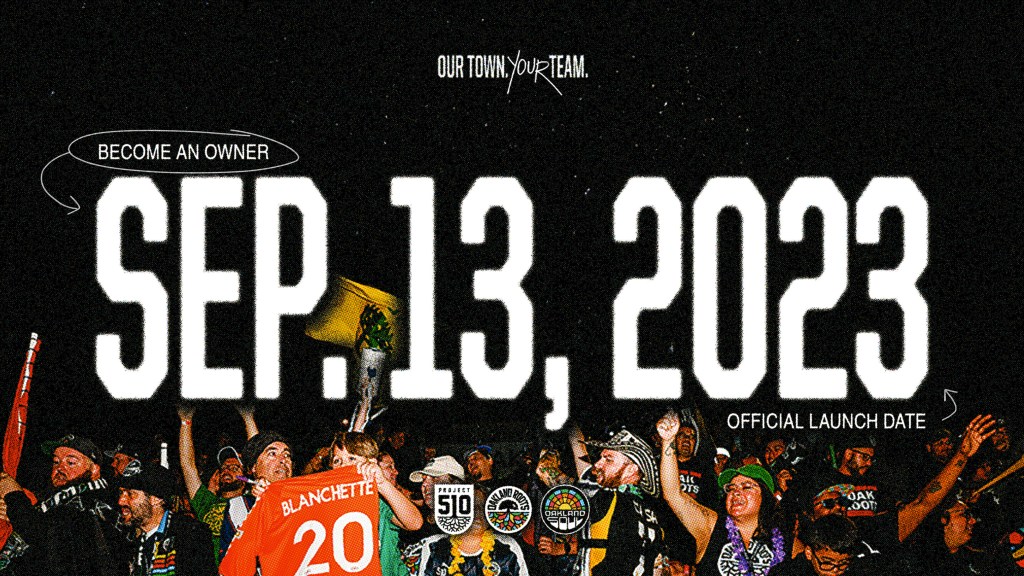 Oakland Roots and Soul Sports Club announced the launch date for a Community Investment Round which will allow local residents and fans anywhere in the world to become investors in a professional soccer club alongside NFL legend Marshawn Lynch and global rap star G-Eazy.
"We've been talking about this from the jump," said co-founder and Oakland born, Edreece Arghandiwal. "There couldn't be a better time to bring ownership of Oakland sports to the fans. Oakland deserves this and we want to deliver one of the more successful community investment campaigns in U.S sports."
Until the introduction of Regulation Crowdfunding as part of the J.O.B.S. Act in 2016, investing in private companies was restricted to only 'accredited investors', who met minimum net worth requirements. Crowdfunding allows anyone to invest in private companies, for as little as $100. All investors will receive equity in the team and the chance to benefit from the team's growth and success.
Starting on September 13th at 9 AM PT, investors will have the chance to become co-owners through the Wefunder platform, which has successfully raised over $600M for community-led businesses including cafes, breweries, and theaters. As well as equity, investors will receive perks including exclusive merchandise, VIP events, and behind-the-scenes access.
"Oakland Roots and Soul Sports Club is unlike anything I've ever seen," said Dr. Akilah Cadet, an Oakland native and CEO of Change Cadet, a DEI consulting firm. Cadet will be the campaign's lead investor. "I've consulted with companies all over the world and I have never seen purpose and community embedded in every part of an organization in the way that it is here. Now, ownership of a professional sports team, typically not accessible for most, is something our community can invest in."
Dubbed 'the coolest team in the USA' by legendary global soccer magazine FourFourTwo, Oakland Roots has become some of the fastest-growing brands in American sports. This year the Club launched women's team Oakland Soul and sold out every home game, and is currently working with the City of Oakland and County of Alameda to bring a 10,000 capacity stadium to the Malibu lot, adjacent to the Oakland Coliseum.
With the future of other sports in Oakland so uncertain, the success of the Roots and Soul has been a beacon of hope for local sports fans, who now have the chance to invest in the team's future.
About Oakland Roots and Soul Sports Club:
Oakland Roots is a purpose-driven men's soccer team that seeks to harness the magic of Oakland and the power of sports as a social force for good.
Oakland Soul women's soccer team serves as an elite pathway to pro soccer, providing a high-quality training environment while empowering players. One day at a time…one game at a time.