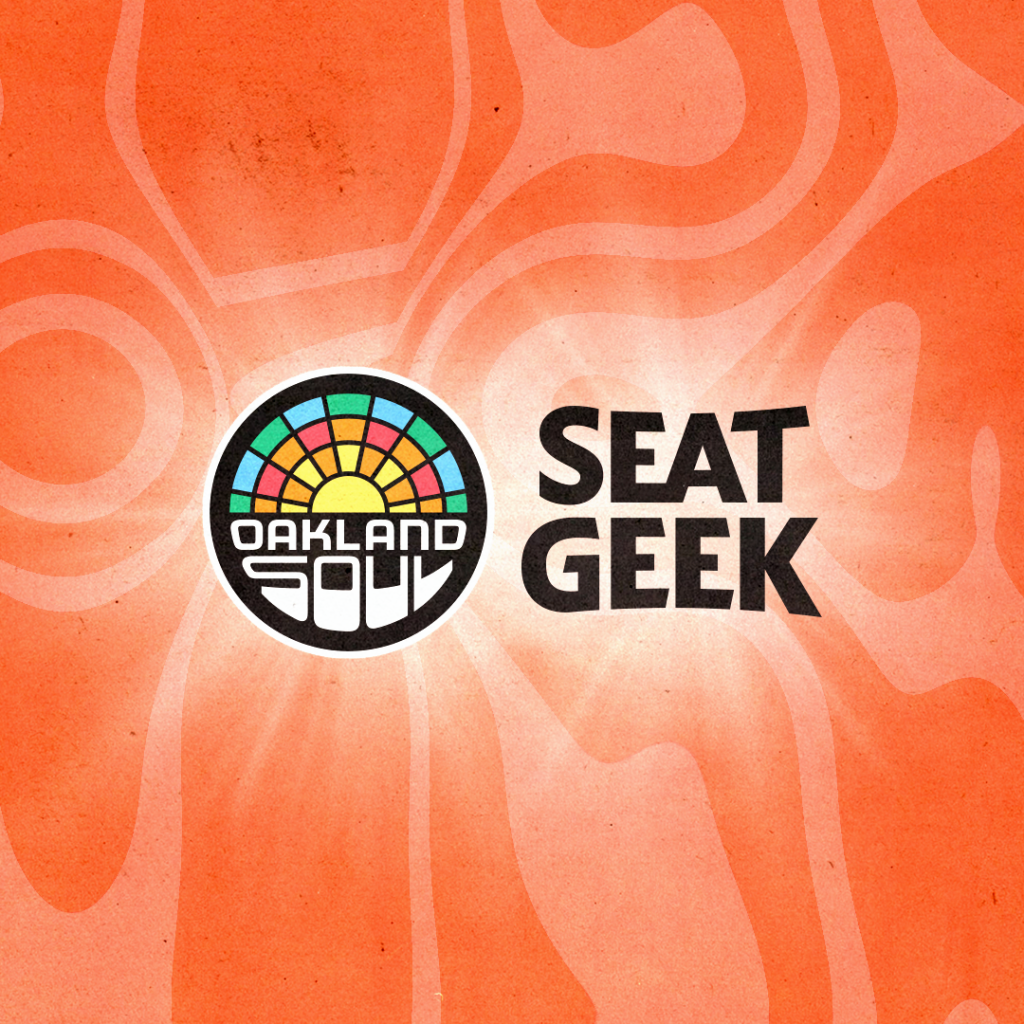 Oakland Roots and Soul SC announces partnership with SeatGeek to become the Club's new Ticketing Partner on a multi-year agreement starting 2024. SeatGeek, the high-growth technology platform that is transforming the live event experience for fans, teams, and venues will serve as the ticketing platform for both teams as fans will use its app to scan directly into matches next season.
"We are really looking forward to our partnership with SeatGeek. This platform focuses on putting the fans first, which aligns with our vision at Oakland Roots & Soul," said Senior Director of Ticket Sales, Ted Lopez. This is going to be a great addition to the 2024 Season and beyond."
As a full-stack event platform, SeatGeek builds ticketing technology for its clients from the inside out, helping teams reach more fans while giving supporters an upgraded experience when they get to the match. The platform recently launched SeatGeek Unify – a completely new client-facing box office interface that allows teams, theaters and arenas to easily create, sell and manage access to their live entertainment ecosystem.
"Oakland Roots and Soul SC are building a grass roots soccer movement in the Bay Area and we're pumped to be a part of that journey," said Jeff Lanello, Head of Sales, North America & Executive Vice President at SeatGeek. "They're putting technology at the forefront of that movement which really resonates with us. Our platform will connect Oakland fans to the joy of soccer for many years to come."
If you have any questions about the new platform, don't hesitate to reach out to 510-488-1144 or email soultickets@rootssc.com.  
About SeatGeek
SeatGeek is on a mission to transform the live event experience for fans, teams and venues. By combining a consumer marketplace with innovative primary ticketing box office technology, SeatGeek has become a high-growth global ticketing leader. SeatGeek delights fans through industry-first features including: Deal Score, its proprietary ticket rating technology; Rally, its event-day operating system; and SeatGeek Swaps, the first return policy offered by a major ticketer. In parallel, the platform's open-ecosystem enterprise ticketing software empowers teams, venues and promoters to efficiently grow their businesses while delivering the superior experience that all fans deserve.
SeatGeek is proud to partner with some of the most recognized names in sports and live entertainment across the globe, including the Dallas Cowboys, Utah Jazz, Florida Panthers, and Liverpool F.C., as well as NASCAR, the National Football League (NFL), Major League Baseball (MLB), several English Premier League (EPL) clubs, and multiple theaters across NYC's Broadway. Curious? Visit www.seatgeek.com.
About Oakland Roots and Soul SC
Oakland Roots is a purpose-driven men's soccer team that seeks to harness the magic of Oakland and the power of sports as a social force for good.
Premiering in spring 2023, the Oakland Soul women's soccer team will serve as an elite pathway to pro soccer, providing a high-quality training environment while empowering players. One day at a time…one game at a time.