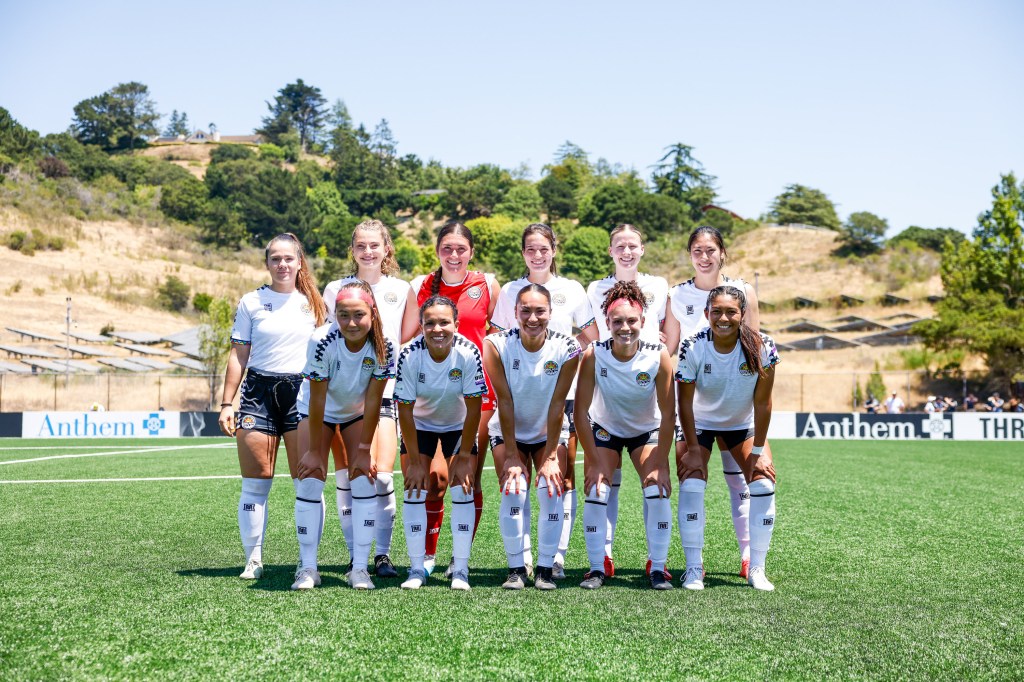 Manaka Hayashi put the city of Oakland on her back, scoring a hat trick in the second half to earn Soul a win over division champions SF Glens and clinching a playoff appearance in the process as Soul defeated Glens at Merritt College on Sunday afternoon by a final score of 3-1.
The teams looked extremely well matched in the first half, trading offensive pushes in what was a do or die game for Oakland, needing at least a draw to earn a playoff spot.
SF's Nadia Gomes opened the scoring in the 21st minute to give Glen's the only lead they would hold throughout the contest. But Oakland looked to display their resiliency, remaining determined in their play entering half-time.
When the whistle blew to open the second frame of the match, Soul took control.
Manaka Hayashi, who subbed in after the break, drilled a shot from outside the penalty area into the top corner of the goal, past the outstretched hands of SF's keeper in the 49th minute to tie the game at 1-1.
As if one highlight reel goal was not enough for Hayashi, she repeated the feat in the 64th minute with another brilliant goal from distance to put Oakland ahead 2-1.
To seal the game, and cement her performance as one of the best in Soul's history, and against a tough SF Glens squad, Hayashi tapped in a third goal in the 82nd minute to give Oakland the 3-1 lead they would finish with.
Oakland Soul plays next week in the playoffs first round.
Oakland Soul SC vs SF Glens 
USL W League | July 2, 2023
Venue: Merritt College, Oakland, California 
Kickoff: 2:00 PM PT
Weather: 78 degrees, sunny 
SCORELINE: 
OAK: 3
SFG: 1
SCORING SUMMARY:
SFG: 21' Nadia Gomes
OAK: 49' Manaka Hayashi
OAK: 64' Manaka Hayashi
OAK: 82' Manaka Hayashi
OAKLAND SOUL LINEUP: Layla Armas, Evan House, Henar Urteaga, Marissa Garcia, Mia Watanabe (Aaliyah Schinaman), Tatiana Cunningham (Sydney Shepherd), Jaida Nyby, Sarah Mirr (Lizzie Vranesh), Bella Flocchini (Manaka Hayashi), Kaytlin Brinkman (Zoe Franks), Ceci Gee (Eden Olson). 
Unused subs: Maleni Morales.