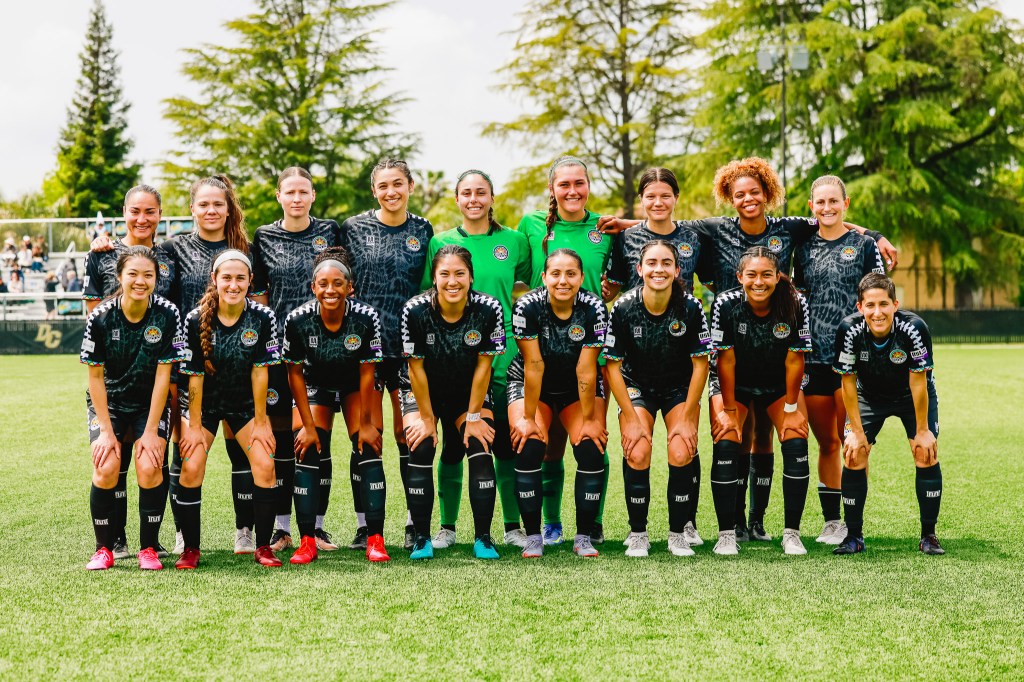 Oakland Soul got off to a flying start as Nayeli Diaz scored the iconic first goal in Oakland Soul SC history. Oakland quickly doubled the lead through Ceci Gee, who made it 2-0 Soul inside of 30 minutes. The home side, Stockton Cargo scored right after on the counter to cut the lead in half and make it 2-1. Ceci Gee of Oakland Soul responded just before the half to restore the two goal advantage and earn herself a brace as the teams headed into the half with Soul up 3-1.
Stockton came out of the half fast scoring early in the half to make it 3-2. Oakland Soul's Kaytlin Brinkman sent a free kick off the crossbar in an effort to make it four for Soul midway through the second half but the score remained 3-2 in favor of the visitors. Soul went on to hold the lead to secure the first win in team history.
Oakland Soul next play in a special doubleheader in the inaugural home opener against Olympic Club at 5:00 PM PT, ahead of Oakland Roots SC's 8:00 PM PT kickoff.
Oakland Roots SC vs Stockton Cargo
USL W League | May 6, 2023
Venue: Delta College, Stockton, California
Kickoff: 1:00 PM PT
Weather: 65 degrees, cloudy
SCORELINE:
STK: 2
OAK: 3
SCORING SUMMARY:
OAK: Nayeli Diaz
OAK: Ceci Gee
STK: Alexis Brewah
OAK: Ceci Gee
STK: Haley Bostard
OAKLAND SOUL LINEUP: Layla Armas, Miranda Nild, Henar Urteaga, Sydney Shepard (Sienna Zabroski), Marissa Garcia, Kaytlin Brinkman, Alondra Partida (Eden Jacobsen), Nayeli Diaz (Kayla Fong), Samantha Tran, Aliyah Jones (Jaida Nyby), Ceci Gee (Teresa Noyola)
Unused subs: Maleni Morales