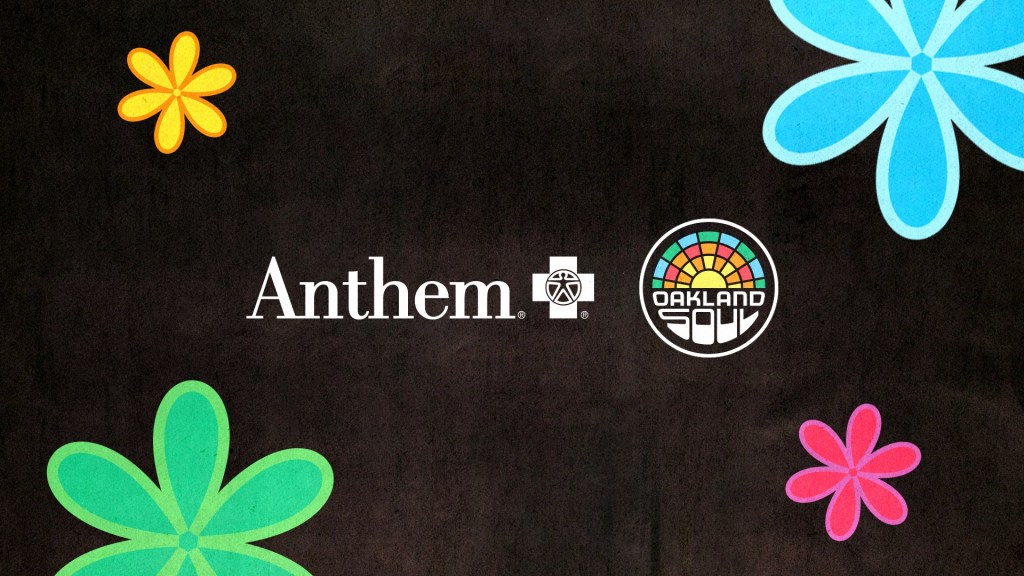 Oakland Soul SC announced today that they partnered with Anthem Blue Cross (Anthem). Anthem will serve as Oakland Soul SC's Official Health Care Benefits Partner and as the team's inaugural USL W League Jersey Sleeve Partner. The agreement represents the first Official Jersey Sleeve Sponsor of Oakland Soul. 
"We are thrilled to have Anthem come on board with Oakland Soul," said Oakland Soul Chief Revenue Officer Steven Powell. "Our Partnership with Anthem and Roots has been phenomenal. Anthem shares our commitment to increasing health and wellness in our communities and is very closely aligned with our purpose."
The partnership just like with Oakland Roots SC is founded on the shared goals of Anthem and Oakland Soul to help bring physical and mental health support and services to communities as they recover from the pandemic. Both pledged to jointly support efforts aimed at making a measurable impact through education, awareness and community health and wellness engagement initiatives.
"We are thrilled to support and partner with Oakland Soul as they embark on their inaugural season in the USL W League," said Beth Andersen, President of Anthem Blue Cross Commercial Plans. "Together we will advocate to improve whole-person health in Oakland/Bay Area, and we look forward to bringing a variety of health and wellness programs into the community, expanding upon our collaboration with Oakland Roots".
About Anthem Blue Cross:
Anthem Blue Cross has been serving the health insurance needs of California residents since 1937. Anthem Blue Cross, together with its branded affiliates, provides health care services to more than 8.8 million health plan members in California and offers members a vast network of more than 65,000 care providers. Anthem Blue Cross is the trade name of Blue Cross of California. Anthem Blue Cross and Anthem Blue Cross Life and Health Insurance Company are independent licensees of the Blue Cross Association. To learn more, visit www.anthem.com/ca. Also, follow us on Twitter or on Facebook.